Salsify at The Roundhouse
Delectable 3-course lunch including a glass of bubbly
Salsify at The Roundhouse
100%
Delectable 3-course lunch including a glass of bubbly

R450
Reserve a table
Restaurant Week

Delectable 3-course lunch including a glass of bubbly

R450
Would you like to enjoy a culinary and affordable lunch during the Restaurant Week?
Salsify at The Roundhouse serves a delectable 3-course lunch including a glass of bubbly during Restaurant Week.
Don't miss this chance to discover Salsify at The Roundhouse and try their delicious lunch menu for only R450.
Please note: Seats are limited. Only online bookings will be accepted.
Are there any dietary requirements? Please mention this on the reservation form so the restaurant can take this into account.
_____
Restaurant Week Menu:
Please Note: Menu Subject To Change.
_____
Slow Cooked Pork Cheek / Glazed Chestnut / Red Cabbage / Szechuan Crackling
Caravel Wines 2nd Chamber Carignan 2019 - Boutique
Rall Red 2017 - Gem Series
_____
Pan Roasted Linefish / Smoked Snoek & Apricot / Potato & Curry Leaf Emulsion
De Kleine Wijn Koop 'Debutant' 2020 – Boutique
Elgin Ridge 'Chaos White' 2018 - Gem Series
_____
Caramel Tart / Lemon Verbena Ice Cream / Spiced Ginger Biscuit
Paul Wallace 'The Nix' Noble Late Harvest 2017 – Boutique
Daschbosch Gevonden Hanepoot 2016 - Gem Series
_____
3 COURSE MENU R450 PER PERSON
ADD BOUTIQUE WINE PAIRING R390 PER PERSON
ADD GEM SERIES WINE PAIRING R570 PER PERSON
Reserve a table
Reserve a table
What 19 people say about Salsify at The Roundhouse
Write a review
---
Simply superb - as always. Ryan is a wizard in the kitchen.
Marise Lerm
at Today
Verified
---
Excellent food, good ambiance, respectful service and great wine list. Will be back in the near future!
Frans van de Ven
at Yesterday
Verified
---
"Unique in every way"
Food was outstanding, location exceptional, service as well compared to local standards. Shame that the roundhouse acoustics are a nightmare when people start speaking louder and louder.
Christophe GEORGET
at Yesterday
Verified
---
"Astounding food presented with pride"
Just wow. I eat in many top restaurants and this is up there with the best! The food is elegant and not overly dressed up, and tastes amazing. The waiters were top notch and bought the plates in with pride because they too know how amazing it is.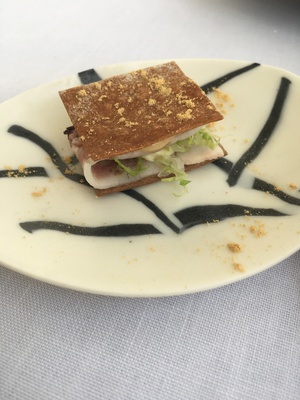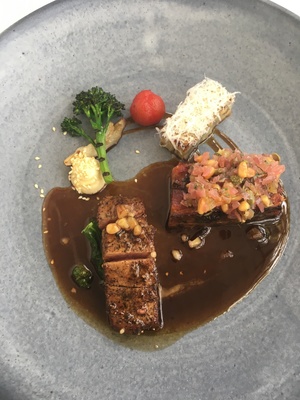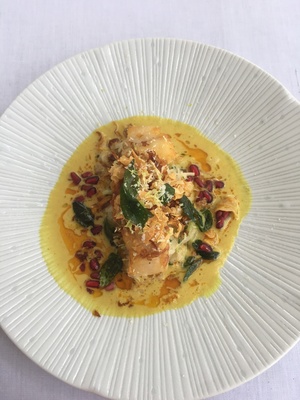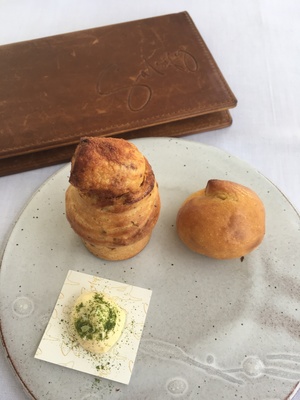 Ingrid Van der Heijden
at Yesterday
Verified
---
"Lovely lunch for one 🖤"
I booked for one and got a wonderful table. Service was very kind and I enjoyed every course. I sure will be back 🖤☀️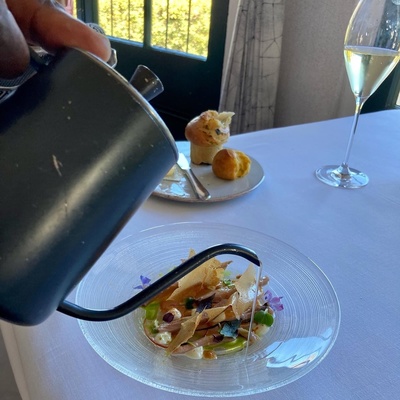 o_capetown_my_capetown
at 10 April 2021
Verified
Roundhouse, Round House Rd, Camps Bay 8040 Cape Town
About Salsify at The Roundhouse
Chef Ryan Cole and his team build on their background of modern, classical cooking in this refined dining house in a national monument.
Expect the unexpected.
Within the walls of The Roundhouse, a heritage building that has assumed many faces over its storied past, guests pass through the central chamber that hosts the muse, a 1.3m Lady Salsify statue, into a luxurious lounge and absorb the contemporary, historically-inspired artworks that fill the interior.
The first dining room, aptly named the "Leather Lounge', exudes a feeling of comfort and opulence, with floor to ceiling leather-clad panels and an inviting fireplace.
The second dining room, the 'Sea Room', boasts spectacular vistas and is where the distinguished legacy of the space is complemented with touches of modern furnishings and crisp white napery that blends seamlessly to evoke a feeling of old world charm.
An opulent culinary journey accented by daring décor and whispers of history- a journey with Salsify is unlike any other.
Reserve a table
Reserve a table