La Petite Colombe
Spring-inspired 8-course tasting experience
Restaurant Week

Spring-inspired 8-course tasting experience

R695
Would you like to enjoy a culinary and unforgettable lunch or dinner during the Restaurant Week?
La Petite Colombe serves a Spring-inspired 8-course tasting experience during Restaurant Week.
Don't miss this chance to discover La Petite Colombe and try their delicious lunch and dinner menu for only R695.
Please note: Seats are limited. Only online bookings will be accepted.
Are there any dietary requirements? Please mention this on the reservation form so the restaurant can take this into account.
_____
Restaurant Week Menu:
_____
Yellowfin tuna, chipotle, coriander
_____
Purdon Wagyu, pickled fish, truffle, aubergine
_____
Duck liver parfait, rhubarb, lavender
Morena Brut Rosé N/V
_____
Beef tataki, kerala cauliflower, avocado, coconut
Erika O Cinsault 2018
_____
Lime, mint
______
Confit salmon, bacon sambal, asparagus, quail egg
BAS Chardonnay 2018
Or
Springbok, red cabbage, parsnip, truffle (add foie gras R350)
Normandie Red Blend 2016
_____
Guava, lime, coconut, tamarind
Maison Straw Wine 2017
_____
Sweets trolley
_____
Spring-inspired 8-course tasting experience – R695
Fine and rare wine experience – R425
_____
Reserve a table
Reserve a table
What 50 people say about La Petite Colombe
98% of the guests recommend this restaurant.
Write a review
---
"Un vrai délice"
A delicious day in every which way!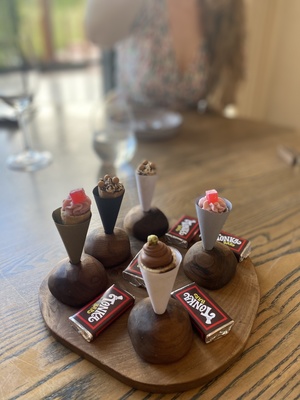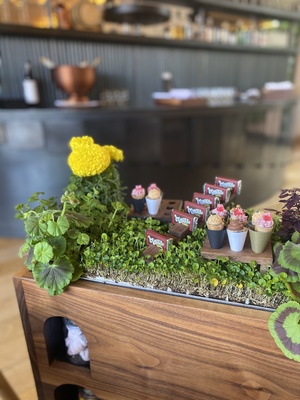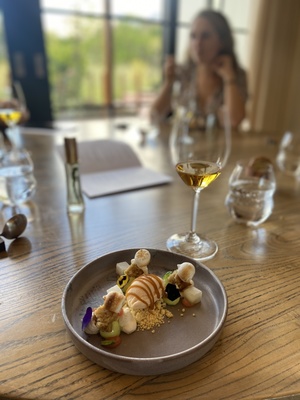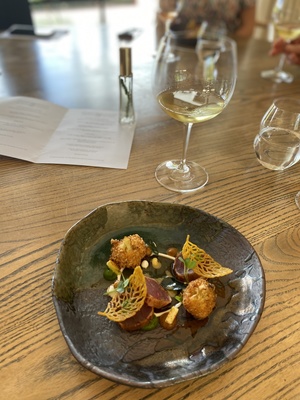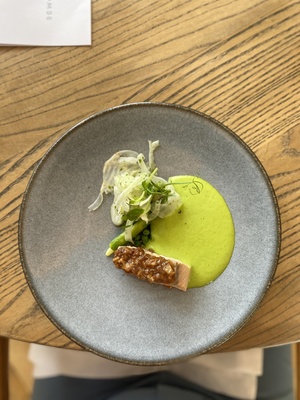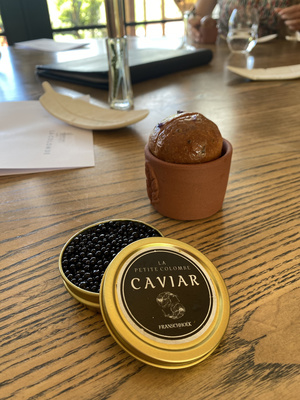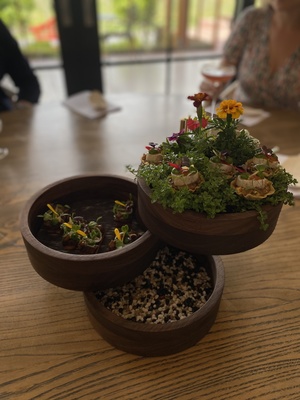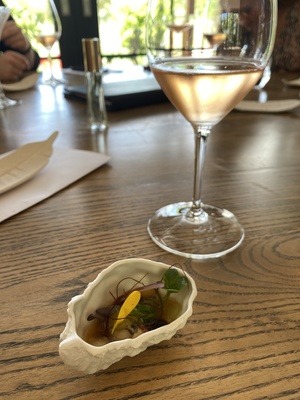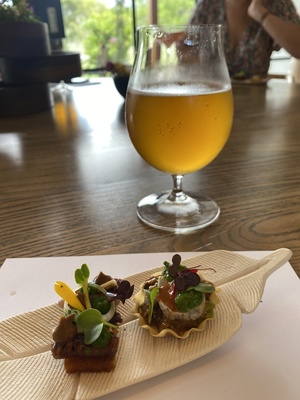 ---
"Lovely adventure to Franshhoek "
Absolutely delicious meal, staff very friendly and knowledgeable!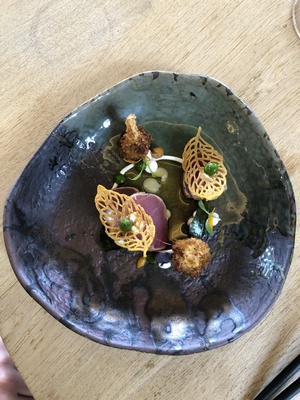 Kaila Fourie
at Today
Verified
---
"A thank-you dinner for 2"
We suprised my inlaws with this dinner for 2 as a thank you gift for our wedding. They loved the experience of flavours, everything so well thought of to complement each other. They appreciated talking with the chef and gathered insights on just how much effort and planning goes into one single dish.
Sandre Van Niekerk
at Yesterday
Verified
---
This is such a magical experience. From the artistic well groomed grounds to the sublime food sensations that transport you out of your body. It's a must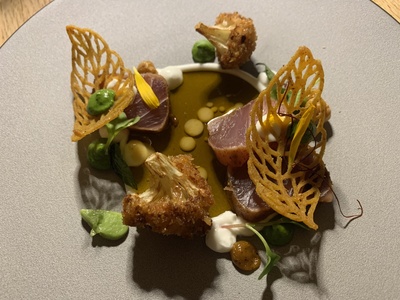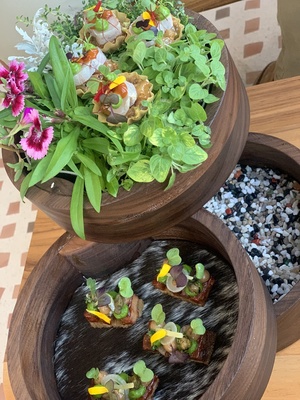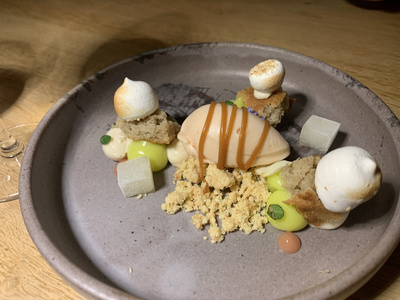 Amanda Ross- Mc Donald
at 15 October 2021
Verified
---
excellent food but service seemed to be in a rush… there was no wine from the estate coming with the wine pairing…
rocfor
at 14 October 2021
Verified
Leeu Estates Dassenberg Rd 7690 Franschhoek
About La Petite Colombe
Cuisine: Fine Dining, Vegetarian
"A meal at La Petite Colombe restaurant is like doing the tango with a stranger. You enter the dance floor uncertain of what to expect, and when the music stops at the end, you are left breathless and speechless. And when words are not enough, only a hearty applause will do. I am clapping loudly right now.."
— Nidha Narrandes, Cape Town Etc.
La Petite Colombe

Contemporary fine dining in Franschhoek, now situated at the beautiful Leeu Estates. The 6th Best Restaurant in South Africa according to Eat Out Guide 2019.

John Norris-Rogers ~ Head Chef

Talented, young Cape Town chef, John Norris-Rogers, was appointed as Head Chef of La Petite Colombe in August 2017.
A 90's child, born in Pretoria, and having lived in Mpumalanga and KwaZulu-Natal, John Norris Rogers decided to make Cape Town his home after he completed school and chose to study at the Silwood School of Cookery, graduating after completing a coveted year-long internship at the award-winning La Colombe, under the mentorship of chefs Scot Kirton and James Gaag.
Reserve a table
Reserve a table