Embarc Restaurant
7-course tasting menu experience
Restaurant Week

7-course tasting menu experience

R395
Would you like to enjoy a culinary and unforgettable lunch during the Restaurant Week?
Embarc Restaurant serves a 7-course tasting menu experience during Restaurant Week.
Don't miss this chance to discover Embarc Restaurant and try their delicious lunch menu for only R395.
Please note: Seats are limited. Only online bookings will be accepted.
Are there any dietary requirements? Please mention this on the reservation form so the restaurant can take this into account.
_____
Restaurant Week Menu:
_____
To Begin
An Exploration of Tastes
_____
First
Tuna Tataki. Watermelon. Ginger. Radish. Sesame. Mint. Pomegranate.
Vegetarian Alternative: Sundried Tomato Arancini. Tomato. Basil 'Mayo'
_____
Second
Mushroom Tortellino. Parsnip. Black Garlic. Beurre Noisette. Almond.
_____
Third
Ostrich Fillet. Malay Pumpkin Wontons. Mango Chutney. Cashew.
Vegetarian Alternative: Crumbed Polenta. Sweet Corn Panna Cotta. Baby Corn. Harissa.
_____
Palate Cleanser
Plum Sorbet. Salsa. Mint.
_____
Dessert
Sandy's Choccie Meringue. Kahlua Mascarpone. Citrus. Brandy Snap.
_____
To Finish
A Selection of Sweet Treats
_____
7-Course Tasting Menu Experience – R395
Reserve a table
Reserve a table
What 9 people say about Embarc Restaurant
Write a review
---
Phenomenal food and excellent waitstaff who know what they're talking about. The co-owners and their team make you feel welcome and at home. We thoroughly enjoyed our experience.
Max Schwarz
at 09 April 2021
Verified
---
"Fabulous food and ambience "
Had the fabulous 7 course tasting menu at Embarc. Each dish was exquisite. Unfortunately, a very abrupt and unfriendly waiter put a bit of a damper on an otherwise fantastic experience.
Leanne Swanepoel
at 09 April 2021
Verified
---
"Incredible experience "
The restaurant is beautifully decorated s with a lovely atmosphere. The food looked gorgeous and was so delicious. The staff were so friendly and attentive. Really worth visiting.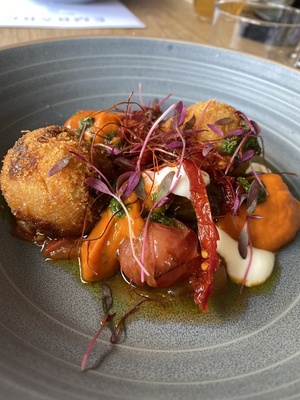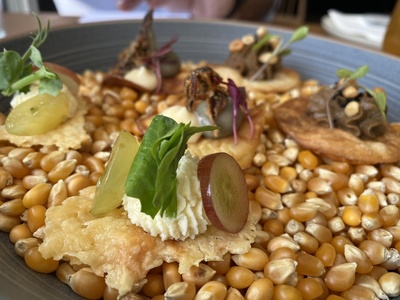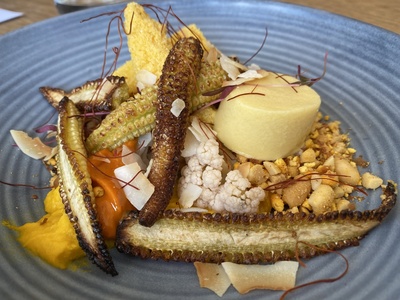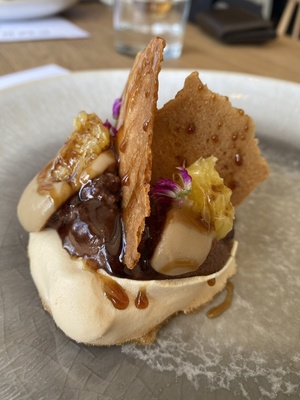 Shelley Burt
at 09 April 2021
Verified
---
"Definitely worth a visit!"
Great food!
Definitely worth a visit!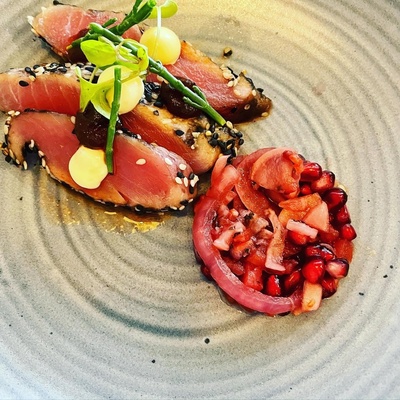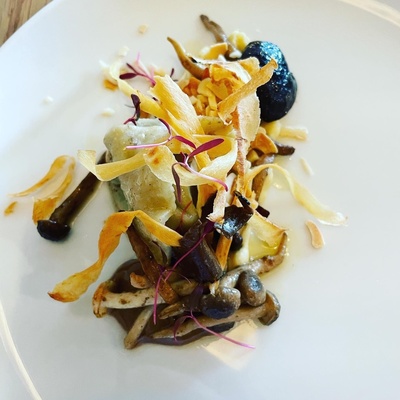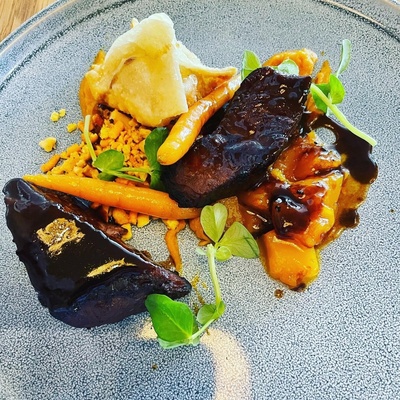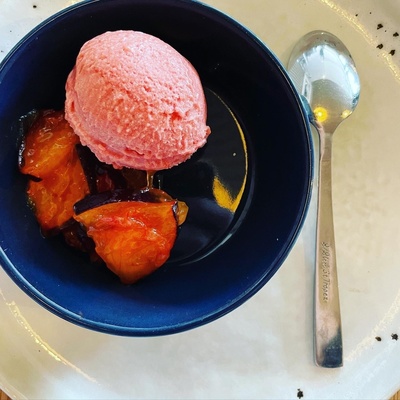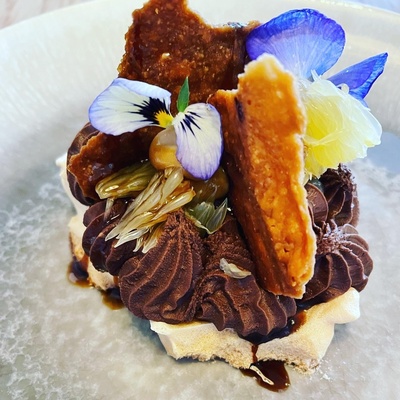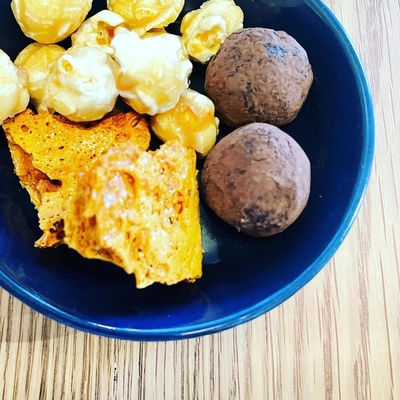 Pedro Gomes
at 09 April 2021
Verified
---
The technical execution of all the dishes was incredible. Very skilled balance of flavours and textures. Was really impressed at the value for money and great plates of food.
Ronald Pillay
at 09 April 2021
Verified
Corner 13th Street and 4th Avenue, Parkhurst 2193 Johannesburg
About Embarc Restaurant
Parkhurst's 4th Avenue gets an elegant fine dining restaurant. This little corner restaurant on Parkhurst's renowned 4th Avenue is where chefs Darren O'Donovan and Lisa de Beer bring their elegant and modern take on fine dining to life.
Their combined resumes would make any foodie blush: Cube Tasting Kitchen, LBV, Aurum and Est Est Alea to name a few. The cherry on top was bringing on Mitchel Du Plessis, their chef de cuisine, who'd been part of their team at Est Est Alea – this trio of culinary stars means the menu is not only dynamite but also consistent, so no matter the day, you're guaranteed to have the best of the best in the kitchen!
The menu is an ode to their culinary journeys, a highlight reel combining the best of their experiences with newfound inspiration. Each dish is perfectly balanced and exquisitely plated, with a little something for every palate. In Lisa's words: "It's contemporary dining – high-end but unpretentious." The menu is broken into snacks, starters, mains and desserts, but you can have every main as a starter portion (at half the price) meaning you can create your own five- or seven-course tasting menu and it won't break the bank.
But the pièce de résistance – the dish that all you passionate foodies are going be banging down the door for – is the onion caramel tart with blue cheese ice cream, candied pecan and gingerbread. It's a crazy, savoury-sweet sensation that will blow your mind.
Reserve a table
Reserve a table