La Petite Ferme
Wonderful 3-course Spring menu
Restaurant Week

Wonderful 3-course Spring menu

R295
Would you like to enjoy a culinary and affordable dinner during the Restaurant Week?
La Petite Ferme serves a wonderful 3-course Spring menu during Restaurant Week.
Don't miss this chance to discover La Petite Ferme and try their delicious dinner menu for only R295.
Please note: Seats are limited. Only online bookings will be accepted.
Are there any dietary requirements? Please mention this on the reservation form so the restaurant can take this into account.
_____
Restaurant Week Menu:
_____
STARTERS
BBQ Pulled Beef Short Rib
deep fried bobotie dumpling | condensed milk mayonnaise | atchar oil | mielies | salted cucumber
Fish Tartare
papaya | pineapple sage tzatziki | lime | smoked aioli | roti taco's | lemon mead shot
West Coast Mussels (Heritage Inspired)
smoked snoek croquette | verjuice beurre blanc | red pepper smoortjie |petite peas | nasturtiums
Heirloom Tomatoes
goat's cheese | fynbos vinaigrette | crispy garlic | cumin & orange brioche | green strawberry | aged balsamic
Add smoked venison carpaccio
Assiette De La Semaine
Dish of the week
_____
MAINS
Slow Cooked Karoo Lamb Shoulder
kapokbos glazed lamb riblet | confit garlic mash | apricot & habanero| rainbow carrots |moskonfyt jus
Add beef filet instead of lamb
Free Range Chicken Cordon Blue
onion tart | gorgonzola | wild mushrooms | chicken gravy
Pork Belly
zaatar crème fraiche | candied baby beets | honey fermented garlic | black hummus
Franschhoek Salmon Trout
cabbage & potato rosti| salsa macha | legume salad | green grapes | hollandaise
Yoghurt Cheese Cannelloni
pumpkin puree | masala baby marrow | coal roasted celeriac | fermented black beans | kale
Assiette de la Semaine
Dish of the week
_____
DESSERTS
Caramel Fudge Tart
rum soaked pineapple | passionfruit yoghurt sorbet| white chocolate crumble | marigolds
Tonka Bean Panna Cotta (Heritage Inspired)
raspberry granita | baboon rock rosé jelly | viola | hibiscus cream | dragon fruit meringue
Odette's Bounty Bar
chocolate brownie | whipped chocolate ganache| toasted coconut marshmallow | pressed honeycomb
Milktart & Rooibos
milktart ice cream| rooibos sorbet | caramelized apple crumble | milk jam | salted duck fat potato chips
Assiette de la Semaine
dessert or cake of the day
_____
Wonderful 3-course Spring menu – R295
Reserve a table
Reserve a table
What 2 people say about La Petite Ferme
100% of the guests recommend this restaurant.
Write a review
---
Had a lovely birthday dinner at La Petite Ferme. I enjoyed the chef's deconstructed cheese cake and we also enjoyed the lamb & pork belly. Our waitress was a lovely host!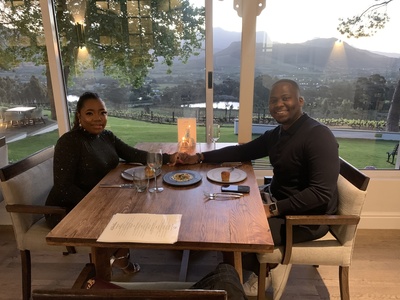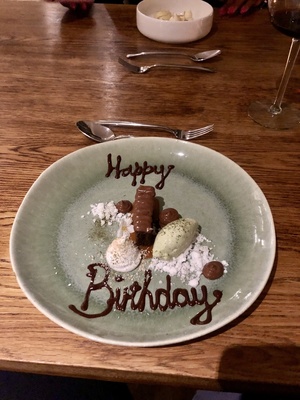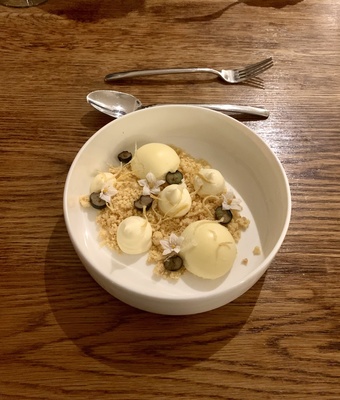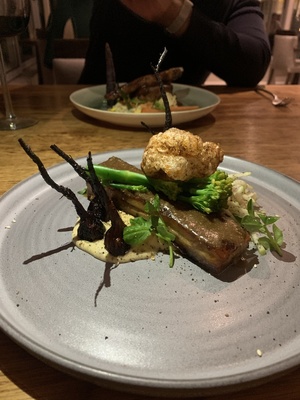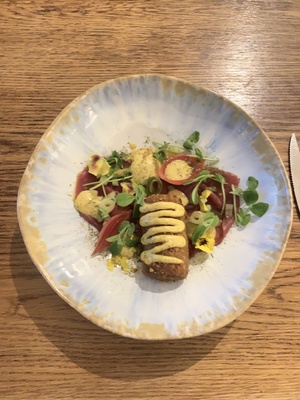 Tebogo Ngoloyi
at Today
Verified
---
Amazing food , service and atmosphere- loved it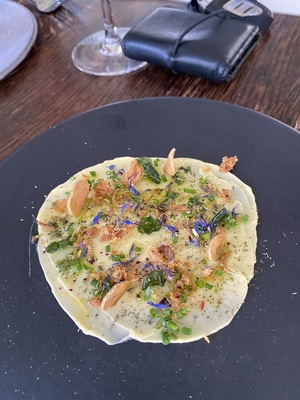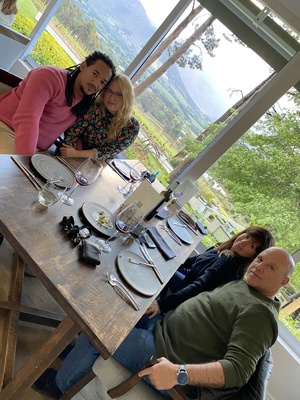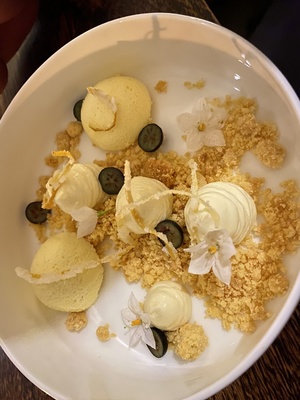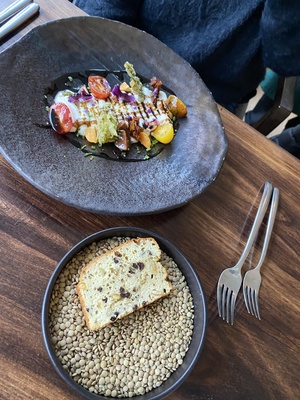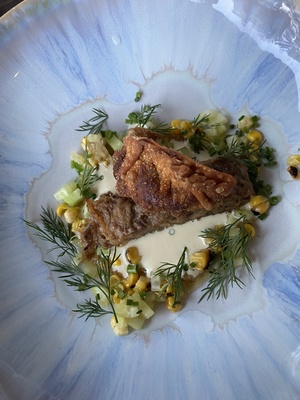 talli Pachter
at Today
Verified
Pass Road, Franschhoek 7690 Franschhoek
About La Petite Ferme
Cuisine: Contemporary
It is our absolute pleasure and honour to present to you, our homely country style cuisine.
Head Chef Odette Olivier and her talented brigade have expressed their creative freedom, experimenting with various flavours, ingredients and textures to create an authentic menu showcasing seasonal produce from the area.
The motivation behind each wonderful dish stems from the origins of La Petite Ferme – country cuisine with a fresh contemporary touch. All this paired with a glass of wine from our Estate, the great company and conversation shared at the table and friendly, professional service makes for a relaxing, memorable experience.
Wishing you an exquisite culinary day at La Petite Ferme.
Bon appétit
Reserve a table
Reserve a table