ASOKA
Delicious 3-course dinner special
Restaurant Week

Delicious 3-course dinner special

R195
Would you like to enjoy a culinary and affordable dinner during the Restaurant Week?
ASOKA serves a delicious 3-course dinner special during Restaurant Week.
Don't miss this chance to discover ASOKA and try their delicious dinner menu for only R195
Please note: Seats are limited. Only online bookings will be accepted.
Are there any dietary requirements? Please mention this on the reservation form so the restaurant can take this into account.
_____
Restaurant Week Menu:
_____
FIRST COURSE
Teriyaki wild mushroom dumplings
sesame bok choy
Or
Asian beef tartare
pickled ginger, avocado, ponzu mayo, sweet potato crisps and crostini
Or
West coast mussels
aromatic coconut broth, coriander toast
_____
SECOND COURSE
Mushroom & ginger ramen noodles
tenderstem brocolli, carrot and egg
Or
Tuna tacos
avocado & lime crème fraîche
Or
Grilled ostrich fillet
butternut puree, curry emulsion, cauliflower & mango atcha
_____
THIRD COURSE
Vegetarian butter curry
naan, sambal & raita
Or
Grass fed beef slider
brie, caramelised onion, coriander aioli, polenta chip
Or
Hake tempura
wasabi infused kewpie and slaw
_____
Delicious 3-course dinner special – R195
Reserve a table
Reserve a table
What 9 people say about ASOKA
88% of the guests recommend this restaurant.
Write a review
---
"Lovely date night "
Staff was great 👍, good food, lovely music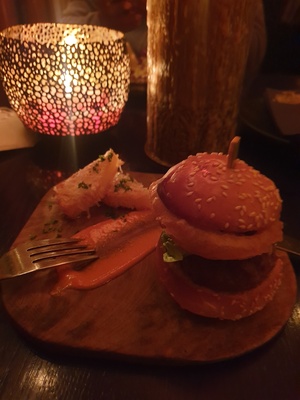 ---
food was great but the portions were very small
Phumla Mabashe
at 15 October 2021
Verified
---
Overall an average experience with
Jazzy
at 14 October 2021
Verified
---
Really enjoyed the evening.
Food was good but the Vegetarian Butter Curry was exceptional!
Tables inside was a very close together and you can't help but hear all the conversations from all the tables around you.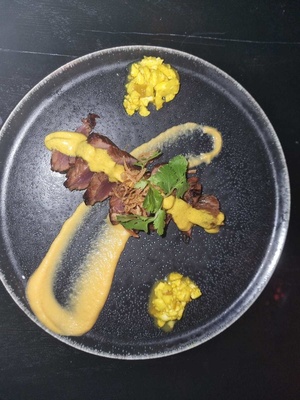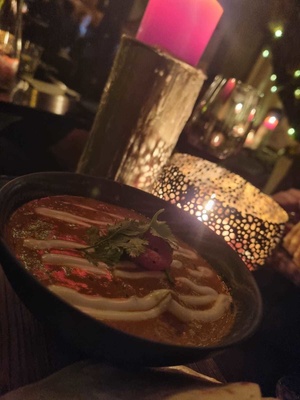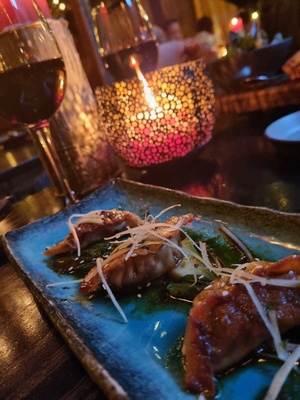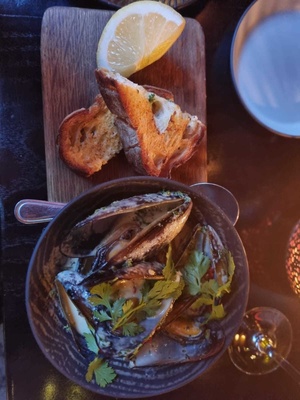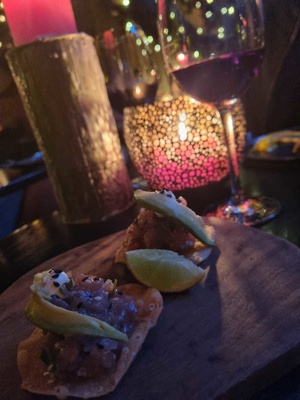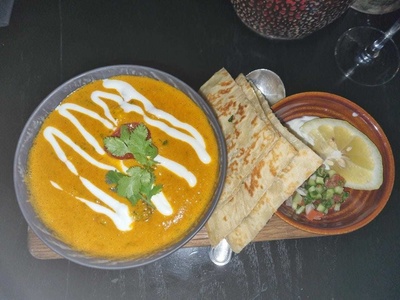 Anja Meyer
at 14 October 2021
Verified
---
"Another good evening out"
I love small bowls of food - all the different flavours and tastes!
The plates we really enjoyed:
tuna tacho
beef tartare
beef slider
fish and chips
not as good:
mushroom dumpling (too much soy meant that you could not taste the mushrrom)
ramen noodles - these were OK. Just not as good as the other plates of food.
Dave Boulle
at 14 October 2021
Verified
68 Kloof Street, Gardens 8005 Cape Town
About ASOKA
Around the legendary Olive tree in the city bowl, our famous Asoka unfurls. For over a decade, Asoka has been the gem of Kloof Street, a sensual experience where the music is intoxicating and the energy is palpable. The restaurant tantalises patrons with nights of culinary and rhythmic indulgence.
It is testimony to our belief in the power of food and music to bring people together. Asoka thrives on the journey of a night – from food to cocktails to late nights under the skylight. As rulers of our petit palace in the city, of diners we have one simple request; come for dinner, stay for drinks.
Reserve a table
Reserve a table